Photoshop(s) of the day, by yours-truly..

Ram ProMaster. I guess I need to show the Original first, usually helps.
»4/30/15 5:36am4/30/15 5:36am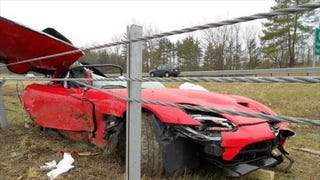 Rest In Peace,
Martin Morse.
The first official 2013 SRT Viper crash took place on public roads, unfortunately killing its driver, Chrysler engineer Martin Morse, in Hartland Michigan, just half hour or so North of Detroit.
According to the Michigan State Police, Mr. Morse was flexing the Viper's muscles too hard on…
»